Last day in Nairobi and it feels like I just arrived yesterday. To those who might not know it, I am in love with this city. It is the only place in Africa that truly feels like home. In fact it is home to me now. I have travelled to several countries in Africa. 3 places hold special memories. Lagos; the city of my birth, Gambia as a whole because of their attitude life and because it is the most relaxing place I have even been to in Africa and Nairobi; because of everything!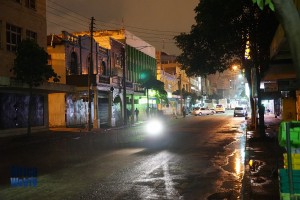 The older I get, the more emotionally detached I get from Nigeria the country of my birth. The food (especially anything with egusi and efo) is the one I love and miss the most in the world but I see myself more and more as an African first. It is too easy to be tribal and stay stuck in one place. Over the past several years I feel sometimes lost whenever I am in Nigeria. It is still a place I love to go. It is just that I have always felt something was missing. Whenever I am there, I wander around like a man missing his soul.
Since I started travelling for my work in Africa, Kenya (and Nairobi in particular) is the place that feels truly like home. It is the city that makes me smile and makes me cry at the same time. It is the place where I dare to dream and sometimes see some of the dreams up in smoke because people don't keep their words. Nairobi is the place where I hear music that is close to my heart and music that make me want to throw up. It is the place where the food is tastiest and most varied for me while I ache at the sight of alcohol destroying the lives of many (and many a time, children). It is the city of passion and laughter. It is the city of traffic mayhem & chaos. It is a city of untold potentials but also of lazy charlatans. It is a city of love and a city of scandals. In short, it is a city of opposites. I have always had a fascination for opposites. A miniature Lagos. Most importantly, it is a city whose heartbeat and soul match mine. It feels like we are in sync. It is why I am in love with this city. When Nigeria brought me to my knees in fear and trepidation in 2014, it was Nairobi that took me in and offered me solace and hope.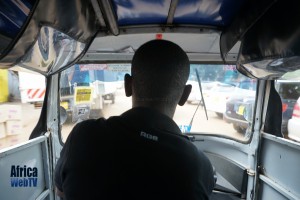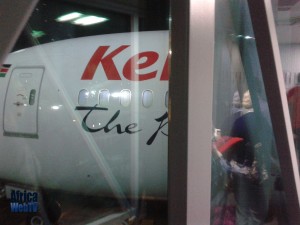 So on this last day it was difficult saying goodbye to Nairobi, my home for the past 14 days. The staff at the hotel where I stayed made sure I had an even more difficult time saying goodbye. Most of them have been really nice to me beyond comprehension during my stay. I even got an upgrade during my stay. Meaning I was upgraded to a deluxe room for the same price I paid for my single room. From the guys who cleaned my room every morning to the ladies at the reception who had to put up with my silly jokes hours on end, they looked truly sorry to see me go. I had to do all I could to hide a tear. Nairobi is good for my ego too. Of course some of the new friends I made did their best to make my stay a most memorable one. The old friends, just like the Nyama Choma were just as always, excellent. From some of my friends I got precious gifts and souvenirs. The most precious on a personal level is renewed promise of forever!
On a professional level, it was good to concretise the baby steps Africa Web TV is making in Africa and to meet new potential partners and more. It is not surprising that Nairobi is the first city in Africa where Africa Web TV now has a fully functional base outside Europe. Of course more is still to come in terms of expansion in Africa. Right now expect more and more items and programs from our Nairobi base while we get Africa Web TV on a new road in the coming weeks. In that sense Africa Web TV is mightily proud to have the multi-talented and energetic Christine Nyotta on board.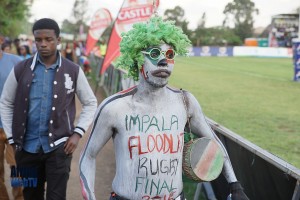 It is my 3rd visit in the past 3 years. It is a visit that sealed and confirmed my love of and for Nairobi and its people. If there is an African city I am most likely to settle in the nearest future, Nairobi is that city by a wide margin. I will still be in love with and visit The Gambia every year. Lagos will forever be the place of my birth. Nairobi is the place that feels like home. Nairobi is where I will bring my bed and my pillow. Nairobi is where I have found my groove in Africa.