Africa Web TV recently sat down with Silayio, a Maasai woman from Kenya who seemingly out of nowhere became a household name in the Netherlands after emerging as one of the standout stars of  season 8 of the Voice of Holland. Africa Web TV's Faith Mutepa sat down for a chat with her on a cold Saturday afternoon in the Dutch city of Haarlem.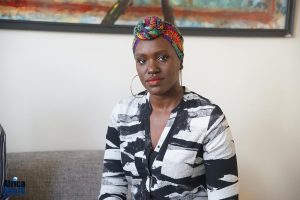 Silayio it turns out has been in music virtually all her life and has even done several tours both around the world and in the past years, specifically in The Netherlands with the Daughters of Africa, and with the Dutch artist Roel vanVelzen, the Dutch group Trinity amongst others. She has appeared in several shows both at home and abroad. Under her former artist name, Neema Ntalel, Silayio won a Kora Award, Africa's première music award  for the best Female Artiste-East Africa in 2005! As it turned out, Silayio is more than just a singer, she is amongst others, a philanthropist and feminist!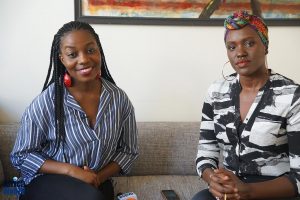 When she sat down with Africa Web TV's Faith Mutepa, Silayio talked naturally about her participation and experience in The Voice of Holland. She talked about how the Dutch people welcomed her as one of their own and how the experience made her feel truly blessed. She talked about her upcoming album and more. However she also talked about her love of her home country, Kenya and how and why she fell in love with the Dutch city of Delft!
Silayio, a graduate of Media and Communication, is very passionate about children and education. She, with others run a children school in her home village of Kajiado and has worked as an ambassador to several child advocacy organisations both in Kenya and abroad. So we invite you to sit back and watch our exclusive interview with Silayio in which she also explained her journey from being Neema Ntalel to Silayio!