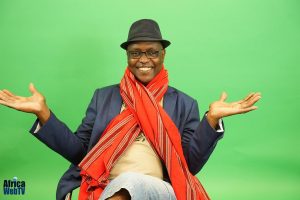 Femi Soewu is the behind-the-scenes Creative Director of Africa Web TV. Femi comes from a tribe called Africa! Africa is the theme that runs through everything he does. He feels as comfortable in Kenya as he does in Zanzibar, Nigeria or The Gambia. With Africa Web TV he seeks to travel the length and breadth of Africa and Europe to find Africa related items to bring to the world.
Apart from Africa Web TV, Femi is also the founder and organiser of the longest running Africa-themed monthly dance party in Europe called Africa Night. This event has been running non-stop in various European cities in The Netherlands, Germany and Belgium since May 1998.) Femi Soewu is also a keen photographer who loves a challenge or two. His next project is called The Afropeans (watch this space!)
Femi is a proud father of 3 adult sons, holds 2 Bachelor of Arts degrees in History (Ogun State University, Nigeria 1987) & Social Work (Inholland University of Applied Sciences, The Netherlands 2006) and sits on the board of Africa In Motion. This is an organisation that seeks to develop sustainable business relationships with African countries using the knowledge and technical know-how of Africans living abroad.
When Femi is not busy finding himself in the crossfire of kidnappers in Nigeria, he is busy working on his book of poems. He loves to travel and loves to eat Ugali, Nyama Choma and Fufu with Egusi soup!